Dai Undokai (Vue Slideshow)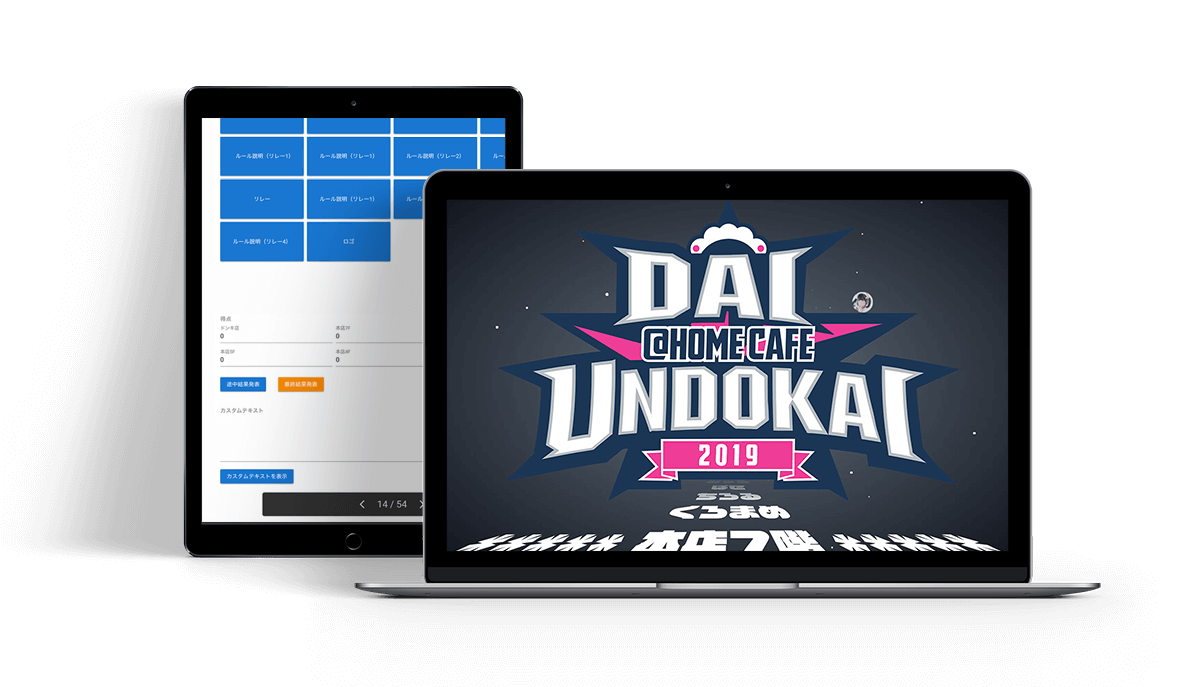 SUMMARY
A slideshow application for the event "Dai Undokai" presented by @home cafe, held at Korakuen Hall.
Bring web application's advantages
Initially, the project was planned for PowerPoint. However, because there are elements that varies during the show (such as the score of each team), and because it is difficult to reuse works made by PowerPoint to other project, I decided to create the project in Vue.js.
As a result, we were able to create the application with a GUI that allows free input and rich visuals made by Three.json and GSAP, in a short development period.